IN State Facts
Territory: May 7, 1800
Statehood: Dec 11, 1816
Counties:
92
Borders: MI, IL, OH and KY
---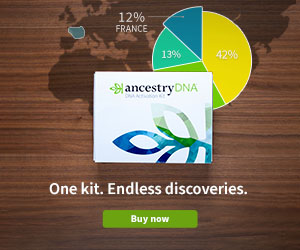 ---
---
---
Maps of Indiana are a great resource to help learn about a place at a particular point in time. Old Indiana maps are effective sources of geographical information and useful for historical, genealogical and territorial research.
Our collection of Indiana maps includes many different historic and modern types of maps. The maps date from the 18th century to the present and include:
Indiana Township maps, including maps showing the progress of the original government surveys
Indiana Road, Highway and railroad maps
Indiana Maps showing the state's geological features
Indiana timeline of county boundaries changes
Indiana Military maps
Indiana Maps of specific towns, counties and bodies of water
Territorial era maps of Indiana
Bird's eye views of Indiana cities and towns
Historical Maps of Indiana are a great resource to help learn about a place at a particular point in time. Indiana Maps are vital historical evidence but must be interpreted cautiously and carefully.
Indiana Map Collections
Each county's surveyor's office holds county maps. Contemporary maps of cities, townships, and counties are available, as well as historical maps for each county.
The Indiana Department of Conservation can provide geological and topographical survey maps of the area.
Sanborn fire insurance maps from 1883 and years after are also available. Some of them can be found at the Indiana State Library. A more complete collection can be found in Bloomington at the Indiana University Geography and Map Library.
The Indiana State Library holds plat maps and atlases from 1875 to present for the various counties. Many of those maps list schools, railroads, cemeteries, churches, main roads, and other major landmarks.
Old Historical Atlas Maps of Indiana
This Historical Indiana Map Collection are from original copies. Most historical maps of Indiana were published in atlases and spans over 200 years of growth for the state.
Some Indiana maps years have cities, railroads, P.O. locations, township outlines, and other features useful to the Indiana researcher.
Carey's 1822 Atlas Map of Indiana

Map Title: Geographical, Historical and Statistical Map of Indiana
Map Date: 1822
Map Locations: Indiana
Map Description: Map shows marvelous early primitive Indiana County configurations, including a massive Delaware County, Wabash County and unnamed northern county. Includes fascinating text surrounding the map including details on the geography, indigenous soils and crops, rivers, climate, populations by counties, chief towns, public lands, education, canals, government, history, as well as remarkable battles and sieges (including Tippecanoe in 1791 and 1811, and Fort Wayne, Fort Harrison and Prophet's Town in 1813), each of which is located on the map with a flag. A number of interesting boundary lines appear on the map including Indian Boundary, Kickapoo Indian Boundary, Old Indian Line, and Harrison's Purchase. A number of roads are shown in the south. A number of the early counties show townships. Birkbeck's Prairie and town are shown. One of the earliest separate maps of Indiana.
Map Publication: A Complete Historical, Chronological, And Geographical American Atlas, Being A Guide To The History Of North And South America, And The West Indies … To The Year 1822.
Map Notes:
Map Type: National Atlas
Map Cartographer: Henry Charles Carey & Isaac Lea

Finley's 1827 State Map of Indiana

Map Title: Map of the States of Ohio, Indiana, & Illinois, and Part of the Michigan Territory, Compiled from the Latest Authorities.
Map Date: 1827
Map Locations: Ohio, Indiana, Illinois, Michigan
Map Description: Indiana is dominated in the North by two oversized regions, one being the Pottowatamie Indian lands and the other Kickapoo lands, with Allen County being the first formed in the North. The Northwest Territory is still shown, including a massive undefined Craford County, with the rest of the land shown being delineated for the Winnebagos.
Map Publication: A New General Atlas, Comprising a Complete Set of Maps, representing the Grand Divisions of the Globe, Together with the several Empires, Kingdoms and States in the World; Compiled from the Best Authorities, and corrected by the Most Recent Discoveries, Philadelphia, 1827.
Map Notes: Relief shown by hachures. Prime meridian Washington. Statistical table for each state.
Map Type: National Atlas
Map Cartographer: Anthony Finley (1784 – 1836)

Tanner's 1836 Antique Map of Indiana

Map Title:A New Map Of Indiana with its Roads & Distances.
Map Date: 1836 (Entered 1833)
Map Locations: Indiana
Map Description: Map of Indiana, with interesting early/primitive counties, Indian Lands, etc. The upper portion of the state is demarcated with an Indian Boundary and the Putawatomies and Miamis lands, but La Porte, St. Joseph, Elkart and La Grange Counties now appear. A number of steam routes, canals, proposed railroads and other features are prominently shown, along with towns, counties, etc. Profile of the Wabash Canal and list of steamboat routes from Louisville to Pittsburg and Louisville to New Orleans are shown.
Map Publication: A New Universal Atlas Containing Maps of the various Empires, Kingdoms, States and Republics Of The World.
Map Notes: In full color by county with inset profile of the Wabash and Erie Canal. Steamboat routes and distance chart inset.
Map Type: World Atlas
Map Cartographer: Henry Schenck Tanner (1786–1858)

Morse's 1845 Map of Indiana

Map Title:  Map of Indiana.
Map Date: 1845 (Entered 1844)
Map Locations: Indiana
Map Description: This old 1845 map shows the county boundaries and settlements within the State of Indiana as it existed in 1844. Illinois was a relatively new state at this time having become a state in 1816. As a result, some portions of each state are still rather sparsely settled. This map includes the locations of a number of small settlements, some of which no longer exist.
Map Publication: Morse's North American atlas. Containing the following beautifully colored maps
Map Notes: Col. wax engraved map. Inset map: West part of Florida. Prime meridians: Greenwich and Washington.
Map Type: National Atlas
Map Cartographer: Sidney Edwards Morse (1794-1871 ) and Samuel Breese (1802-1873)

Colton's 1856 Map of Indiana

Map Title:  Map of Indiana
Map Date: 1856 (Entered 1855)
Map Locations: Indiana
Map Description: This map was issued at the height of the American westward expansion. This map also identifies various forts, rivers, fords, and an assortment of additional topographical details.
Map Notes: In full color by county.
Map Publication: Colton's Atlas Of The World, Illustrating Physical And Political Geography.
Map Type: World Atlas
Map Cartographer: Joseph Hutchins Colton (1800-1893)

1866 Map of Indiana Public Survey Sketches by the Department of Interior Land Office

Map Title:  Map of Indiana. Department of the Interior, General Land Office, October 2nd 1866
Map Date: 1866
Map Locations: Indiana
Map Description: .
Map Publication: Maps accompanying Report of the commissioner of the General Land Office.
Map Notes: Map in color by county. The legend includes the Land Offices and the completed railroads. A state rich in coal deposits, it is estimated that the area of the coal fields is 7,700 square miles.
Map Type: National Atlas
Map Cartographer: United States. General Land Office.

Mitchell's 1880 State, County and Township Map of Indiana and Ohio

Map Title:  County & township map of the states of Ohio and Indiana
Map Date: 1880 (Entered 1879)
Map Locations: Indiana and Ohio
Map Description: Towns, rivers, roads and other topographical information are clearly shown, and the counties are shaded with contrasting pastel colors.
Map Publication: Mitchell's New General Atlas
Map Notes: Hand colored. Shows settlements, railroads, rivers, etc. Includes diagram showing arrangement of sections within a township. Prime meridians: Greenwich and Washington.
Map Type: World Atlas
Map Cartographer: Samuel Augustus Mitchell Jr. (1827-1901)
Map of Indiana County Formations 1758-1932
This Interactive Map of Indiana Counties show the historical boundaries, names, organization, and attachments of every county, extinct county and unsuccessful county proposal from the creation of the Indiana territory in 1758 to 1932.
Indiana County Maps of Road and Highway's
The Indiana D.O.T. Highway Department does not have Indiana County Maps available at this time.
External Indiana Map Resources